The bureau solicits information on PACE before proceeding to the next step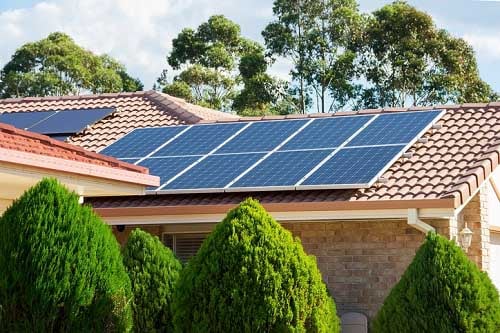 The Consumer Financial Protection Financial Bureau (CFPB) has announced its plans to issue rules for the Property Assessed Clean Energy program (PACE), which enables homeowners to obtain financing for solar panels and the like.
The CFPB said that it is issuing an "Advance Notice of Proposed Rulemaking" on PACE financing. PACE regulations may be required to carry out the purposes of the Truth in Lending Act's (TILA) Ability-to-Repay (ATR) requirements, as well as TILA's general civil liability provision for violations of the ATR requirements.
The addition of an ATR requirement was imposed in line with the Economic Growth, Regulatory Relief, and Consumer Protection Act, as well as the rollback of the Dodd-Frank Wall Street Reform and Protection Act, which were signed into law in May 2018.
"Today's action is the next step in the Bureau's efforts to implement the Economic Growth, Regulatory Relief and Consumer Protection Act as expeditiously as possible," said CFPB director Kathleen L. Kraninger.
With the Advance Notice of Proposed Rulemaking, the CFPB is soliciting comments on more than 30 questions about how PACE financing works and where it stands in the financial ecosystem. The CFPB said it plans to use the information it receives to develop a Notice of Proposed Rulemaking, the next step in the rulemaking process of the bureau.
"The information solicited will enable the Bureau to better understand the market and unique nature of PACE financing," the CFPB said in its announcement. "This will help the Bureau formulate proposed regulations that not only would achieve statutory objectives but also would reflect careful consideration of costs and benefits."
"I look forward to reviewing the comments in response to the questions we are asking to facilitate the required rulemaking," said Kraninger.
The CFPB announced that the public will have 60 days to give their feedback on the PACE notice.