Putting the proverbial eggs in one brokerage basket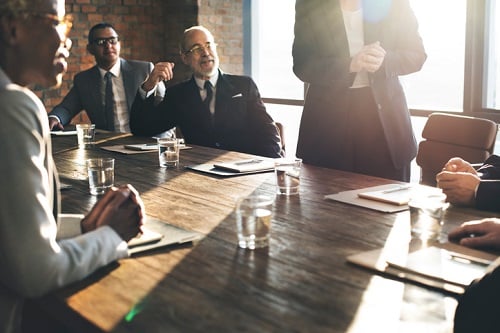 Part IIIV: I am having a harder time meeting real estate agent because they are never in the office. Usually, they work out of their homes. How can I meet them? —James from Oregon
Thus far, we have focused upon meeting agents through your sphere. We would like to add one more strategy for meeting agents. This strategy would require more planning, but it would be very powerful. It is meeting with the brokers of real estate offices and procuring invites to sales meetings. By delivering a great sales meeting presentation, you will be in position to meet many agents at once and, more importantly, make a positive first impression as an expert. The planning? Here is what is required:
Getting personal introductions to the brokers, either through agents you know or vendors such as title companies;
Becoming a confident and accomplished public speaker. There is no more effective marketing skill, but becoming a great speaker takes time and energy. Try joining Toastmasters, a non-profit whose sole purpose is to help those in business become better speakers. You might meet agents there -- or bring one with you.
Have something of value to present. Not--I am a great loan officer and give great service. Something that will attract agents to the meeting and help them sell more homes. For example, how to obtain more referrals. Because more agents work remotely, there are less sales meetings today and brokers need to make a bigger impact with each one.
Once you start doing this, your reputation will grow and you will be invited to speak at additional sales meetings. You might even consider getting approved to deliver continuing education courses for agents, so you can be teaching regularly. —Dave
Dave Hershman has been the leading author and a top speaker for the industry for decades with six books authored and hundreds of articles published. His website is www.originationpro.com. If you have a reaction to this commentary or another question you would like answered in this column? Email Dave directly at [email protected].