The new company will operate in every US state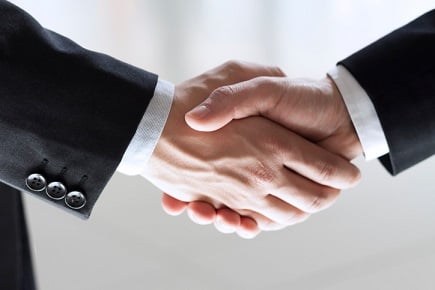 Churchill Mortgage has partnered with American Home Title to debut Churchill Title Solutions, a title company intended to create a secure mortgage experience for borrowers, lenders, and real estate agents.
Churchill said the joint venture, which would be available in all 50 states, aimed to give borrowers the option of going after a digital mortgage. It would also streamline the origination process while accelerating lenders' closing times. Additionally, Churchill Title Solutions would address potential security gaps within the mortgage process.
"With the engagement and commitment of both companies' staff and leadership, we've established a synergistic joint venture that will allow Churchill Title Solutions to become an integrated part of Churchill's streamlined origination process," said American Home Title President Jack Goisse. "This joint venture will employ solutions to ensure efficiency, security, and transparency to all stakeholders providing a consistent and stress-free experience."
"There is a vital need within the mortgage industry to centralize the various silos through which sensitive information travels and create a consistent, streamlined borrower experience," said Matt Clarke, CFO and COO of Churchill Mortgage. "Considering our companies' mutual dedication to trust, honesty, hard work, and integrity, this joint venture will build upon our strengths and help us better serve the mortgage industry as a whole."