Growing share are planning to use home equity for non-traditional projects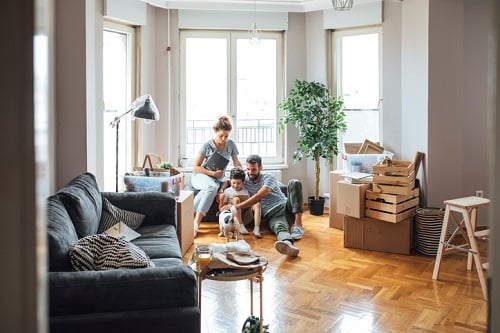 Intertest in the use of home equity lines of credit (HELOCs) is being driven by rising home values and homeowners' confidence in those values.
A survey from Citizens Bank found that 87% of homeowners with access to HELOCs are confident in their home's current value and almost three quarters may embark on a home improvement project in the next 12 months.
"Property values are at record highs across most of the U.S., driving increases in consumer optimism," said Brendan Coughlin, President of Consumer Deposits & Lending at Citizens Bank. "Having access to a HELOC provides real-time access to their growing home equity, giving customers flexibility to improve their home, manage their finances, and peace of mind in case of an unexpected expense."
Optimism is also being improved by affordability, the strong economy, and the current national housing market.
Non-traditional uses
Funding home improvements remains the top reason for using a HELOC (70%) but there is a growing share, especially among younger homeowners, who are tapping their home's equity for non-traditional purposes.
These include financing a new business venture (45% of millennials vs 19% of older homeowners), big-ticket purchases (44% vs 35%), taking time off work to support or care for family (44% vs 24%), and taking a vacation (36% vs 17%).
"Whether consolidating debt, financing education or accessing emergency funds, HELOCs can enhance your life, not just improve your home," says Coughlin. "While there are many borrowing options available, Citizens works closely with our customers to provide them with the information they need to make the best choice on how to access their capital.