The bank's general counsel will step up as interim CEO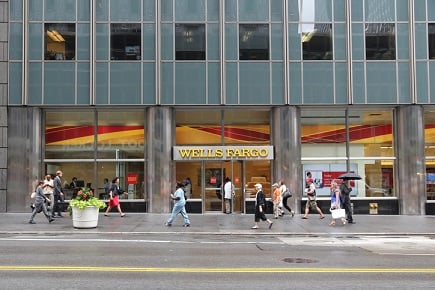 Wells Fargo has announced that Chief Executive Officer and President Timothy Sloan has decided to retire from his positions and step down as member of the board, effective June 30. The company's General Counsel, Allen Parker, will immediately serve as interim CEO and president, as well as member of the board.
Sloan said that his belief that the banking giant would "benefit from a new CEO and fresh perspectives" led to his decision to step aside and focus on supporting the transition.
Before his new role as interim CEO and president, Parker served as the senior executive vice president and general counsel at Wells Fargo for two years. He was previously a presiding partner at Cravath, Swaine & Moore's law firm, where he oversaw the development and implementation of firm-wide development, risk management, and public relations.
"In my two years at Wells Fargo, I have been deeply impressed with the commitment of our 259,000 team members to move this great company forward and to build an even stronger foundation for the future," said Parker. "I am fully committed to this role as we continue the important work at hand in support of all our stakeholders, particularly our customers, and prepare for a smooth and effective transition to a permanent CEO."
Wells Fargo Board Chair Betsy Duke said that Parker's incumbency as interim CEO will only be temporary, as the board launched an external search for potential candidates.
"The board has a continuous succession planning process through which we identify potential successors within the Company," said Duke. "Although we have many talented executives within the company, the board has concluded that seeking someone from the outside is the most effective way to complete the transformation at Wells Fargo."
"Accordingly, we will immediately initiate an external search and have selected Allen to serve as interim CEO. During this search period, the board and I will work closely with Allen and the company's leadership team to continue to move forward on Wells Fargo's goals and commitments."