The streaming service recently partnered with NAMB to bring the platform's content to a wider U.S. audience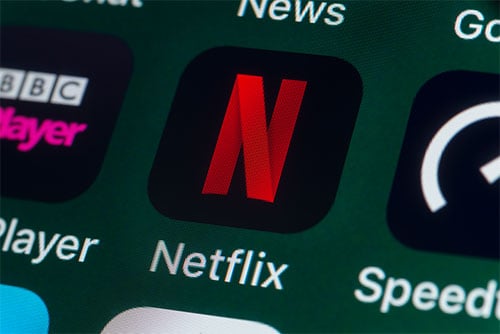 The world is full of business coaches and trainers who have never practiced what they're trying to preach. Most readers will have crossed paths with one of them, and, enticed by the promise of work-life balance or doubled production or an ever flowing fountain of leads, paid hundreds of dollars only to find out that the mastermind/host/carnival barker they've given their weekend to has nothing new or practical to say.
When mortgage professionals pay for training, they expect something of value in return. According to Mortgage Magnates CEO Chris Baker, the best way of ensuring a worthwhile, educational experience for originators is to put the mortgage experts, not the expert self-promoters, in charge of the content.
"The biggest thing we heard from mortgage professionals when we began was their frustrations with 'sales gurus' who have never sold a mortgage – or stopped selling them years ago – offering lead packages and three-day $900 courses with little benefit to their businesses in the long run," Baker says.
Baker's solution was Mortgage Magnates, a streaming service described by the company as "a cross between Masterclass and Netflix for mortgage professionals", the intent of which is providing practical training from the industry's brightest minds for a fraction of the cost associated with multi-day seminars.
The core of Mortgage Magnates' video library is Mortgage Magnates University, which hosts a veritable buffet of relevant content delivered in what the company describes as a "burst" format: No training video is longer than 20 minutes.
"This means a mortgage pro can be sitting in a tough client's driveway before an appointment, learn about objection handling, and be at the client's kitchen table minutes later, using those skills they learned," Baker says.
At time of writing, MMU was hosting scores of videos, from discussions about race and gender equality (both free to watch), to advice around optimizing Facebook ads, building relationships with realtors, and engaging millennial clients. Among the presenters so far are author Jack Canfield, famed speaker Ryan Estis, and Chris Turcotte, president and COO of Centum, one of Canada's largest brokerages.
By sharing content relevant to both Canadian and American audiences (even the MM blog is pretty solid, in this writer's opinion), Baker says his aim is to assist North American mortgage professionals in coming together "to dominate the mortgage space as an industry." Rather than treating each other as two distinct groups with different goals and methods, Baker hopes American and Canadian LOs will enjoy the opportunity to put each other's expertise to use.
"The key is, members are not learning from just one voice in a large market, but from all the voices from markets everywhere, large and small," he says.
After first partnering with industry group Mortgage Professionals Canada, Mortgage Magnates recently announced an official partnership with the National Association of Mortgage Brokers to increase MMU's profile in the U.S. NAMB members can receive unlimited access to the platform for $10.50 a month, or get their feet wet for two months at just $1.99 a month.
Last week, the company announced the imminent arrival of a Mortgage Magnates app that will allow Apple and Android users to stream MMU content on their devices. The beta version is expected to be available to Android customers in August, with a full launch for both Apple and Android platforms planned for no later than September 15.