Joel Kan offers forecast for loan volume, overall economy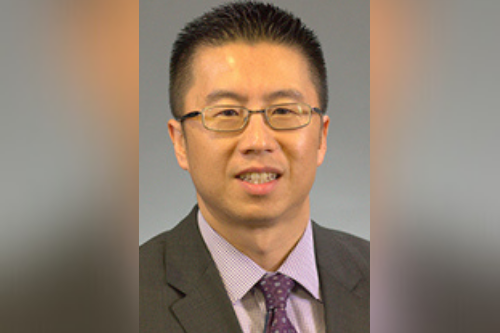 The April jobs numbers were disappointing. After adding almost 800,000 jobs in March, the Bureau of Labor Statistics reported last week that in April the economy only added around 266,000 jobs, leaving the unemployment rate unchanged at 6.1%. This unanticipated slowdown in job growth was largely the result of declines in manufacturing, retail, transportation, warehousing and temporary help services. As vaccinations have steadily accelerated, we have seen steady growth in leisure and hospitality going into April however, the overall jobs numbers show that the story of our recovery will be a complicated one, with serious short-term implications for mortgage professionals and borrowers who haven't got back on their feet yet.
Joel Kan (pictured), AVP of economic and industry forecasting at the MBA, explained why we've seen a slowdown in job growth, what that means for the overall recovery and for the mortgage industry in particular. He highlighted, too, what these numbers mean for the supply of new housing, how they could impact the sticky problem of forbearance for millions of Americans, and what they mean for the whole housing market.
"We're still expecting growth in the purchase market in 2021," Kan said. "The current forecast is for $1.7 trillion in purchase volume. A little bit of that is home price appreciation…but we are seeing a pretty spectacular recovery considering how deep things fell in early 2020. In general, we're looking at a growth path that will continue. We didn't get the 1 million jobs in April that everyone was expecting, but we got over 200,000. It was just a smaller step."
Read more: How does our hot housing market look in America's wealthiest county?
Kan explained that the job growth slowdown isn't enough for the MBA to revise their estimate of an unemployment rate around 5.3% by the end of the year. The April blip, he explained, is due in large part to supply chain issues as manufacturing and natural-resource extraction industries struggle with shifting their operations into a recovering economy. As production ramps up slowly, hiring gets put on pause for many businesses. He explained, too, that even though construction employment remained essentially flat in April, the housing market can look at the million-plus single-family housing starts and million-plus permits issued so far in 2021 as indication of some strength in home construction that ought to hold even without rapid job growth every month.
While Kan's predictions about purchase volume and housing starts should be good news for mortgage professionals across the country, the challenges of slower job growth are still somewhat uncertain. Kan expects that the likeliest segment to struggle will be first-time homebuyers and FHA-qualifying borrowers. Those borrowers may be, in Kan's opinion, more sensitive to these irregularities because they lack the savings or other assets that could keep them stable.
The other glaring area of risk for the mortgage industry is in the 2.2 million homeowners still in forbearance. With forbearance programs and foreclosure moratoria set to expire at the end of June, Kan highlighted that the mortgage industry should still be concerned about this number. He noted, as well, the higher delinquent rate from FHA loans as a source of similar concern, though noted that delinquency does not necessarily mean a loan is in forbearance or vice versa. While underlying home equity growth might be enough to prevent this group of struggling homeowners from sparking a foreclosure crisis, Kan noted that mortgage professionals can still likely take steps to resolve the issues for individual borrowers.
Read more: Complaints hit record levels - CFPB
While Kan's outlook remains positive for the housing market and the overall economy, he emphasized that mortgage professionals are now working in a very different landscape. He sees purchase as far more important than refinances for 2021 and 2022 volume and as inventory remains tight Kan believes mortgage professionals need to take steps to reduce turn times and close deals fast for their clients.
"The broader economy will impact buyers' situations and how they view the housing market," Kan said. "We are expecting growth and a better economy going forward which should continue to help the purchase market. To the extent that there are houses out there people can buy, that's going to drive a lot of growth."