"While others in our industry guide towards lower volumes in 2Q21, UWMC is quite the opposite"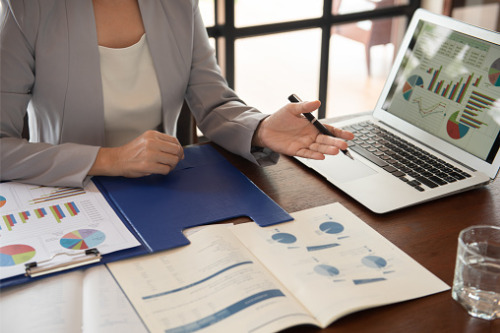 UWM Holdings Corporation (UWMC), the indirect parent company of United Wholesale Mortgage, has released its financial results detailing the company's strong growth for the first quarter ended March 31, 2021.
The firm has posted a net income of $860 million in Q1 2021, up from $20.3 million in Q1 2020. Its total gain margin also skyrocketed during the quarter, up from 95 bps to 219 bps. Total equity for the quarter rose from $681.5 million to $2.78 billion.
"The first quarter of 2021 was not only the best first quarter in our 35-year history, it also marked our first quarter as a public company and solidified our foundation for growth," UWMC Chairman and CEO Mat Ishbia said. "We believe we now have the capital, liquidity, technology, campus and staffing necessary to further scale our business and grow to become the largest mortgage originator in the country."
Read more: United Wholesale Mortgage CEO sees new refi opportunity for borrowers, brokers
According to the company's release, it continues to invest in advanced technologies such as machine learning and robotic process automation (RPA) to enhance its operations, drive down costs, cut closing times, and increase loan processing speed.
As a result of these tech investments, the lender saw a 16% gain on its total loan origination volume, up from $42.4 billion to $49.1 billion year over year. For the first three months of 2021, its unpaid principal balance of mortgage servicing rights increased from $85.6 billion to $221 billion.
Ishbia added that they are confident UWMC can weather the shift to a purchase market and the pressure on margins, as its business model is "built to outperform competitors under those conditions."
One of its rivals in the wholesale channel, Home Point, reported last week that the intense competition has taken a bite out of its Q1 profits. The firm's net income dwindled by $35.5 million to $159 million, while its gain-on-sale margins declined 72 basis points to 128 bps quarter over quarter.
UWMC projected its second-quarter production to be in the $51 billion to $55 billion range, with expected gain margin between 75 and 110 bps.
"While others in our industry guide towards lower volumes in 2Q21, UWMC is quite the opposite," Ishbia said. "Because of our purchase focus and our broker network, we expect to do more business in 2Q21 than 1Q21 and believe that we will be one of the only mortgage companies in America that grows in a rising rate environment."