The franchiser recently passed a major sales milestone, but Ward Morrison has bigger plans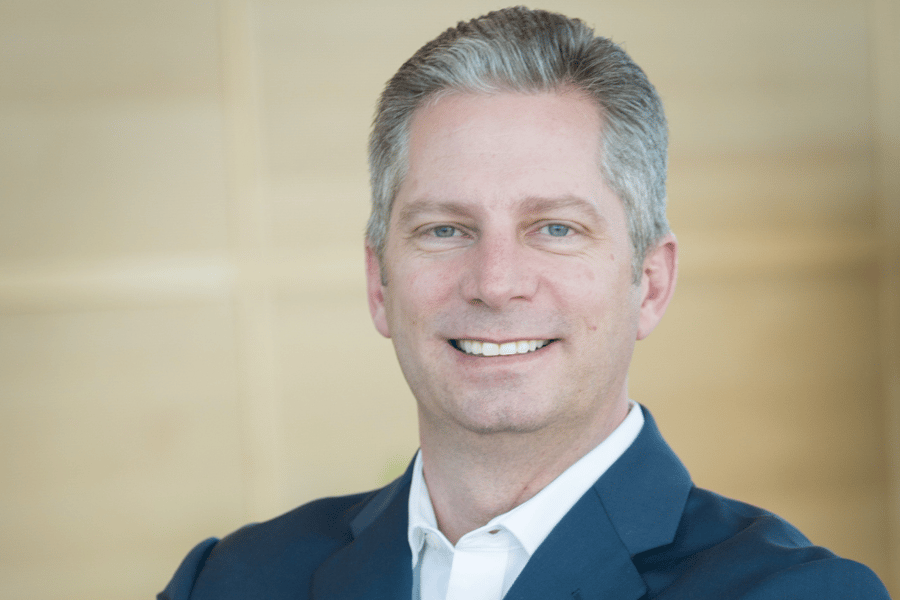 Motto Mortgage just hit a major milestone. The broker franchisor just sold franchise number 250. Motto, a RE/MAX subsidiary offering a 'brokerage in a box' to its franchisees, has been growing especially fast in the past year. The company, which started operating in 2016, sold more than 70 franchises in the past year. As of now 150 franchise offices are open in close to 40 states.
Ward Morrison (pictured) president of Motto Franchising LLC, spoke with MPA about how his company hit the 250 target and what sort of growth targets he has planned now. He explained the sort of real estate and mortgage professionals that Motto is turning into franchisees and why his model appeals to people coming into the industry from a wide range of experiences. Morrison emphasized, throughout, that this 250-franchise benchmark is just the first step for Motto Mortgage.
"Hitting 250 in our first four and a half years is fantastic. It's selling a little over one franchise a week," Morrison said. "In the last 12 months we've sold 71 franchises, and we're on pace to do between 60 and 80 now. We're starting to grow and rachet up, which I think is a testament to how our target markets have learned about us and taken the steps to learn about us."
Morrison explained just who those target markets are. About 60% of franchisees are real estate companies looking to open up a mortgage arm with compliance and marketing support from Motto. A number of real estate franchise owners, too, have been buying Motto franchises to better vertically-integrate their holdings. Existing mortgage professionals make up Motto's third group, as loan officers look to open their own brokerage with more institutional support. The final category filling out Motto's roster are ordinary investors, people without direct real estate or mortgage experience who see the appeal of buying a franchise business where they won't have to clean out a grease trap.
While the feedback from all these groups has been largely positive, Morrison noted that many motto franchisees are struggling with an issue that many growth-oriented mortgage businesses are facing, talent shortages. As many of these businesses look to hire more experienced loan officers, they're having trouble finding the right people to step in. That's a challenge, though, that Morrison is looking to help his franchisees overcome.
With the 250-franchise benchmark behind him, Morrison admits that Motto is past the 'start-up stage.' Now they're looking to both grow their raw numbers and grow somewhat more strategically. Morrison and his team are actively looking to open franchises in the 11 states where they don't currently operate, however he noted that both local regulations and the simple fact of low density in places like the Dakotas or Wyoming might prove to be hurdles. They're also looking to improve the diversity of all their teams. He and his team have been intentionally casting a wide net, trying to bring in franchisees of different genders and racial backgrounds both to improve the overall diversity of the company and to improve the reach of individual franchises. Having teams from different neighborhoods, cultures, and linguistic backgrounds, Morrison explained, opens up the door for more sales and more volume.
Read more: Better.com announces public offering via SPAC
Beyond the strategic growth targets, though, Morrison wants to grow his raw numbers. He wants to get to the 1,000-franchise mark "as soon as humanly possible" and has already revised his target timeline for that from 10 years to five.
As Motto looks to expand further and bring in more franchisees, Morrison emphasized that they aren't trying to take business from the independent broker channel. Rather, he wants to make Motto into the "Subway of mortgages" that can exist alongside independents.
"I don't think anybody should be afraid of us," Morrison said. "There's room out there for everybody. There's brokers out there today who I hope we will convert, and we will do everything we can to help them, but some people love their independence. There's always going to be room for both of us. We'll just ty to scale and provide the best model for our franchisees as a franchisor. If independents can provide a great service to their local market, more power to them. I call it 'cooperatition' – let's cooperate, but compete."