He admitted to defrauding Fannie Mae and two warehouse lenders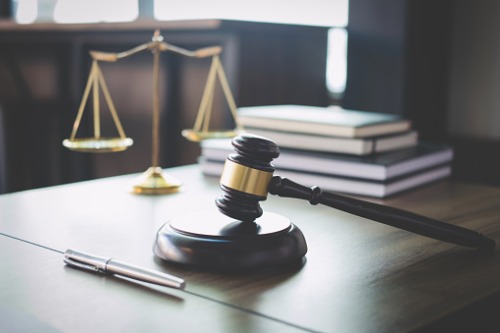 After months of protesting his innocence, a former chairman of the Mortgage Bankers Association is headed to prison for defrauding two warehouse lenders by selling more than $14 million of their loans "out of trust."
Ronald McCord, founder of Oklahoma City-based First Mortgage Company (FMC) and one-time annual chairman of the Mortgage Bankers Association, faces up to 40 years in federal prison and a fine of up to $1.25 million. McCord pleaded guilty to five felony counts, including bank fraud, money laundering, and making a false statement to a financial institution. A state grand jury handed down a 24-count indictment against McCord last June based on an investigation by the Inspector General of the Federal Housing Finance Agency.
According to the plea hearing last week, McCord admitted to defrauding Spirit Bank and Citizens State Bank and their residential mortgage subsidiaries – American Southwest Mortgage and American Southwest Mortgage Funding. The investigation uncovered that McCord had sold more than $14.1 million of the mortgage lenders' loans but failed to repay them when these loans were refinanced or paid off.
By the time the banks learned of McCord's actions, First Mortgage Company carried outstanding balances of about $200 million and $140 million on the Spirt/Mortgage Corp. and Citizens/Funding Corp. lines of credit, respectively. The companies then terminated future warehouse lending to FMC and required that McCord assign those mortgages to them to ensure the title companies handling those mortgages sent payoffs directly to banks.
However, after Spirt/Mortgage Corp. and Citizens/Funding Corp. refused to fund new FCM mortgages, McCord went to North Carolina-based home lender CapLOC. He offered to sell FMC's mortgage lending business in exchange for quick funding from CapLOC. At the plea hearing, McCord admitted that he made a materially false statement and representation to CapLOC in order to influence its actions during their negotiations.
Additionally, McCord's company serviced roughly 12,000 loans worth approximately $1.8 billion for Fannie Mae. He pleaded guilty to defrauding Fannie Mae by diverting escrow monies intended to pay homeowners' taxes and insurance premiums to cover FMC's operating expenses.
"McCord also admitted that he then laundered the proceeds by causing a wire transfer from FMC's operating account to a custom home builder, as payment towards construction of McCord's home in Colorado," the Oklahoma prosecutor said.