A crucial agreement has been struck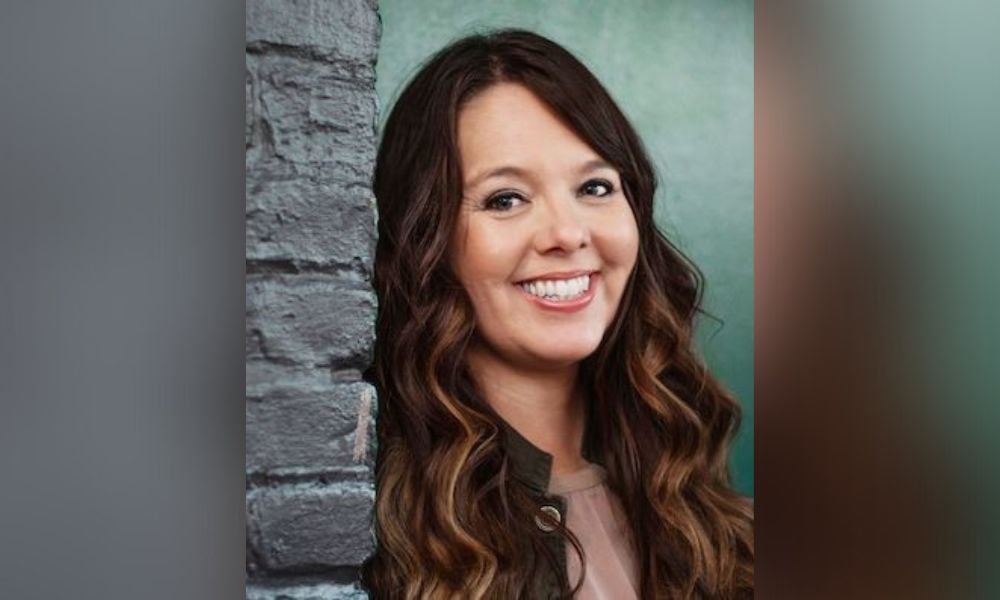 An agreement between a federal department and nonprofit signed last week aims to provide affordable housing within tribal communities against a backdrop of growing home unaffordability.
The agreement between the US Department of the Interior and Enterprise Community Partners calls for support of affordable housing, community development and homeownership for a historically marginalized segment of society. Interior Secretary Deb Haaland announced the partnership in the nation's capital as part of the White House Nations Summit.
Tonya Plummer (pictured), director of Native American housing programs at Enterprise, took time out during the summit on Thursday to detail the initiative in a telephone interview with Mortgage Professional America. She said the partnership will support Native-led, community-based solutions to the affordable housing crisis gripping the segment.
To her, the mission of the initiative is personal: "This disparity is not talked about enough," she told MPA. "And it's not noticed enough. It means so much to me deeply as an enrolled tribal member, as the daughter of a boarding school survivor, and an activist for my own family reasons. Home is so crucial to safety, stability, preservation of our language and culture."
The mortgage business is not new to her, she noted: "Twenty years ago, I fell into mortgages almost by accident when my babies were just little," she recalled. "I grew up working with the best of the best; they did more low-income mortgages in the state of Montana than anyone. I learned from the ground up what it meant to know a family and the kind of product that would fill equity for the next generation and make this a pivotal, joyful experience."
Read more: Biden's plan to boost affordable housing applauded by industry
She spent an extended period on the front end of the mortgage, doing processing, and later became a loan officer. She then became a closer with title companies in the secondary market before working compliance with a brokerage firm that had 17 branches in as many states.
"I understand the whole mortgage world," she said. "When that was done, I moved into underwriting FHA, USDA and moving into VA when the tribe asked me to help them. 'Can you help us figure out a homeownership mechanism?" At the time, she said, the tribal communities were growing exponentially.
"My work is part of restoring those tribal economies, restoring an economic identity for tribes and I've always believed a home and homeownership is the cornerstone of that," she said. "It's not a housing discussion; it's not even a mortgage discussion. It's a social and economic development discussion as well."
Native American communities face manifold challenges when it comes to building, maintaining and preserving affordable rental and owned homes, she said. In recent years, Native communities themselves have created new pathways to credit, capital and financial services that have often been lacking, she added. Historically there's been little coordination among federal agencies – that have a trust obligation to Native communities – and financial institutions, non-profits and the philanthropic sector to more equitably extend resources and investments to Tribal communities.
"At the Department of the Interior we have a solemn duty to honor and strengthen the federal government's nation-to-nation relationships with Tribes." Haaland said in a prepared statement. "Today's announcement reaffirms that commitment and will bring increased and much-needed resources to Indigenous communities."
Read next: HEARTH 2012 and how it positively impacts the mortgage industry
As part of the agreement, Enterprise will join with the Department of the Interior Office of the Assistant Secretary – Indian Affairs to engage with stakeholders to better leverage resources to spur tribally-led community development; develop best practices and tools for sustainable homeownership programs within Tribal communities; provide new resources to Tribes interested in forging Tribal-public-private partnerships; and offer guidance to the philanthropic and private sectors interested in engaging with Tribal Nations.
To be sure, the effort is ambitious in scope: "It's building the entire ecosystem of support around housing and community development, finance, education and restoration, " Plummer said. "We have communities where there has not been homeownership for decades or new development since the 90s. We're literally starting at ground zero in building social and emotional infrastructure to get rid of that historical shame that exists when an entire government wants to wipe your people out and you feel like your less than."
Then, she scans the White House environs at the important summit and speaks of hope: "And yet, I'm in this room today with almost 400 tribal leaders who are still as strong as ever," she said. "They are beautiful, powerful, resilient people who didn't get exterminated, and they've not gone away and deserve better – deserve a restoration of economic identity and homes for their people."