It boasts $211 billion in total assets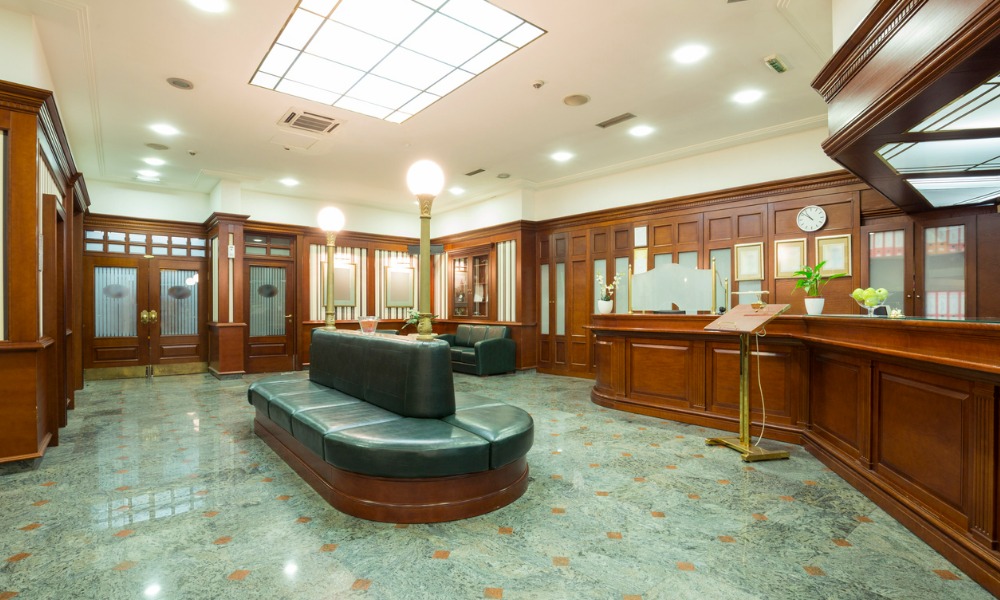 It's no secret that retail banking is undergoing a transformation – a metamorphosis largely spurred by economic factors marked by a growing exodus of brokers navigating to wholesale. Yet some changes started earlier at the peak of the COVID-19 pandemic – yielding changed environments on to which banks are continually building given the quest to retain clients in a depressed housing market.
Representatives from one of the nation's most venerable banks gathered earlier this month to give a glimpse into what they are doing to appeal to increasingly empowered clients in a time of wider lender choice. In the 1920s, the Fifth National Bank and the Third National Bank merged to form one of the largest consumer banks in the US. Today, the resulting Fifth Third Bank – the principal subsidiary of Fifth Third Bancorp – is one of the largest consumer banks in the Midwestern United States, with $211 billion in total assets as of last year. Overall, it's the 12th largest bank in the US.
Even with its pedigree and robust coffers, the Cincinnati-based behemoth isn't immune to changing forces to which it must assimilate. Representatives from the bank detailed some of the changes they're making during a recent presentation hosted by CBRE.
Read more: Fifth Third Bank taps Blends digital lending capabilities
Thomas Neltner, the bank's head of Enterprise Work Services and its real estate strategy leader, suggested the financial institution may have had a head start from its rivals in implementing its revamping: "We've had very good success with people coming back to the office," he said. "We started early and got people back early, and I think that really helped our momentum. It's good mojo, and it's good to have people back and the excitement and the collaboration thing."
It's about reimagining the space
Valerie Garrett, the bank's director of workplace design, showcased the importance of space – both internal and external – to provide seamless interaction among customers and workers alike. It goes beyond the basic four walls of the workplace, she suggested.
"When people ask me how you future-proof the workplace, my answer has always been that you design toward universal, basic human need," she said. "This is things like collaboration, connection, and so we design based on those kinds of things."
The past informs the present
While bank transformations are being carried out in today's modernity, Garrett noted the venerable bank adheres to time-honored principles. She invoked the work of Kevin Andrew Lynch, a 20th century American urban planner and author known for his work on the perceptual form of urban environments. Lynch is also an early proponent of mental mapping, a person's point-of-view perception of their area of interaction.
"We have a very, I'll say, city planning-focused set of principles that we design with," Garrett said. "Those are enduring principles that Kevin Lynch published in 1960. And they were very quickly understood as a seminal work in city planning. And it was also recognized that those were good things to plan around for interior space as well. So that's our foundation."
Read next: Home lending expert joins Fifth Third Bank as head of mortgage
But the bank doesn't rest its laurels on a solid foundation: "And then we look at things like variety, choice, flexibility," Garrett added. "How do we ensure that all of the different workplace behaviors you engage in all through the day are accommodated and supported in the work environment? But also, as we started to bring people back, we got questions from leaders in the organization about if we're ready to do that. Was the office environment ready?"
Pandemic's influence seen in design
The pandemic affected such changes, with some elements created with a focus on physically distanced gatherings. "People can come back, they can spread out," she said. "There are places where they can come together and stay spread out enough that it's safe. We have a very flexible space. We had just opened what we call the forum, and it was a place where this person could bring 15 people together in a big room and do the ideation session using some design thinking tools for us to be able to stay on mission."
The CBRE's Todd Pardon noted the bank's early forays into redesign that others are just now implementing. "One of the things I really appreciate about Fifth Third is, I think they were very early to grab on to the experience and the importance of that with the employees that probably enabled and powered you through the COVID time period because you were already well-equipped for some of those changes. "I think a lot of the financial institutions that were on that same arc fared very, very well. And, in fact, this propelled them, accelerated their business plans, and they're leading the race a little bit."
Yet even as the peak of COVID has since waned – as close to being able to assess the climate as "post-pandemic" – workers have now come to expect robust safeguards at the workplace, he said. "We've seen a dramatic shift in just the expectation of employees," Ponder said. "The past several years have been a giant education, and so I think we're seeing our clients really focus on that elevated expectation as they do return to the office and have a higher level for themselves."
To be sure, safeguards put in place to ensure wellness are now paramount. Maureen Balent, senior vice president and director of benefits, outlined the scope of changes at the venerable bank.
"So I love the new space. I love the new atrium. It's fabulous in the fact that it's beautiful and it's also cool, fun and using this space, we have a group that's getting together on a regular basis talking about - how do we make it more fun, or more interesting, or different than what it was before the pandemic? So we have tunes on Tuesday – there's a musician in the atrium just having tunes. That's something we never had before. But it also helps us to promote other things that we're doing. So people are curious; like, what's going to happen next? We had a bale of hay in the lobby the other day where you could get selfies taken. So we use the atrium now as a place to catch people eye on wellness activities."
But wait, there's more
"We had a big table with balloons, advertising," Balent added. "The mammography van is outside at Fountain Square. We have appointments available – sign-up. We had a sell-out crow. We had flu shots, sell-out crowd. We've never had a sell-out crowd before. Biometric screening. Somebody's taking your blood right around Halloween. That's a little scary, right? And sell-out crowd again. So people are walking in that would have never seen us before, maybe in a conference room."
Garrett expounded on the idea: "Maureen's talking about wellness. She's also talking about culture, and space as a prosy for culture. And so you can't extricate the two from one another. When you activate space, I mean space is both a catalyst and a supporter of culture. But then when you come behind a completed space and you activate it that way, you're perpetuating something really positive for people. What we're talking about here is, there's a huge cultural element to this that you just can't deny."