Co-founder uses trends to predict what's ahead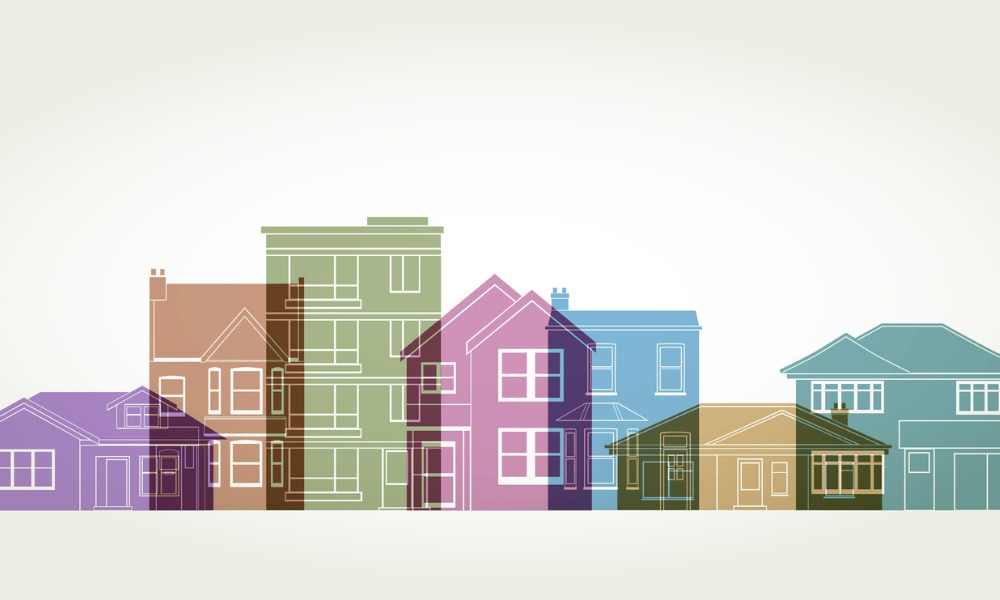 To be sure, it's been a tumultuous year for the real estate industry – both commercial and residential. One saving grace has been in the rental and property management sector which thrived while residential and commercial cooled amid a backdrop of inflation.
So what's ahead for those in the rental and property management industry? David Bitton, the CMO and co-founder of Miami-based DoorLoop – a property management software firm for the real estate PropTech industry that has raised $30 million – offered up some predictions. Bitton is also a member of the Forbes Technology Council. For a glimpse into the future, he identified trends emerging from the current industry and economic climate.
A profitable year for landlords and property managers
"In 2023, we'll continue to see a healthy and thriving rental and property management industry," Bitton said. "The rosy outlook is driven by the ongoing housing market crunch and affordability crisis due to some markets having more demand than supply. As buying a home becomes even more impractical and unattainable, renting offers a solution, as always.
"We could see growth in the rental and property management space in the next five years. Aside from the influence of housing market trends, this prediction is supported by the growth of property management technologies. Property managers can further develop their business with the help of these technologies, especially if they have the right business model and strategy to ensure continued profitability."
More widespread use of high technology
Bitton noted that modern and innovative software and hardware availability will make property management a lot easier for landlords and managers. "As such, the demand for PropTech tools will increase. As we continue to embrace remote work in all industries, including rental, property management software and IoT devices will take center-stage."
Read more: Top reasons to invest in single and small-family rentals
Moreover, landlords and managers will be encouraged to provide tenants with infrastructure and amenities designed to improve security and service: "Marketing will also involve new tech, such as augmented reality (AR) and 3D modeling, making virtual viewings even more exciting and interactive. We also see more managers and owners investing in their own website, intranet, or app to boost tenant communication and engagement. Finally, online payments will be the norm."
SaaS to take over the software arena
"Automation will play a huge part in property management in 2023," Bitton said. "Managers will look for property management software that's easy to adopt and offers comprehensive functionalities. Cloud-based SaaS solutions deliver these capabilities. Managers should be on the lookout for software that supports tenant screening and management, payments and accounting, virtual leasing management, property maintenance scheduling, repair service booking, and other crucial functions."
Greater demand for property management services
It's not just technology that will be in high demand next year, he noted. "For busy property owners who can't keep up with the industry trends and tenant expectations, it makes sense to outsource property management. Rental owners can leverage the expertise of tenured property managers to reduce stress, especially amid economic uncertainty. Property managers ensure that best practices are adopted to maintain efficiency and profitability. Considering these, it's not surprising that the demand for property managers is still higher now compared to pre-pandemic levels."
Property management portfolio growth
"With high demand for rentals and property management further empowered by modern technology and efficient property management services, owners are bound to expand their portfolios," Bitton added. "Since investors are more inclined to take risks in buying properties during an unstable economy, they are highly likely to purchase real estate properties and turn them into rentals. It's also good to note that property management portfolio growth is telling of the return to pre-pandemic business levels."
Efficiency continues to be a challenge
"For the most part, the future looks sweet for the rental and property management industry, but it will not be without challenges," he said. "The job crisis and increasing cost-of-living will also affect property owners. Evictions could increase as some tenants deal with income loss. Some tenants may leave to find cheaper rentals. The rise of remote work can also encourage tenants to move to cheaper cities since they no longer need to live close to work. Furthermore, it may be a challenge to find qualified property management staff amid the job crisis. These challenges combined can affect efficiency and profitability."
Rental rates might continue to rise
"The global increases in commodity prices, wages, interest rates, service charges, taxes, and insurance premiums may eventually push landlords who haven't increased rental prices to do so next year," Bitton said. "They may also increase prices to provide better services to tenants."
More landlords will require renters' insurance
"Tenants can skip getting renters' insurance unless their landlord requires so – and in 2023, we'll see more owners requiring it," he noted. "Given today's economic and financial uncertainties, renters' insurance can help minimize liabilities that would otherwise cause a rift between landlord and tenant, such as damage or loss of property."
Tenant experience as a priority
"High demand for rentals means there are many players in the market," Bitton said. "Property managers will strive to improve advertising and marketing to attract qualified tenants. Efficient tenant screening and onboarding will also be prioritized. Overall, owners and managers will focus on creating an enjoyable tenant experience throughout. The provision of property management tools will be instrumental in achieving this."
How will a recession affect rental properties?
"Many experts have already predicted that the US will likely experience an economic recession sooner or later," Bitton said. "However, despite an impending economic downturn, landlords need not worry yet.
"Supply and demand largely dictate housing and rental markets. During a recession, new homes won't be constructed at a rate that will exceed demand. As such, the rental market will not be affected as much because there still won't be enough supply of new homes – this means home prices could remain high, making renting a more practical choice.
"If anything, a recession may further affect consumers' ability to buy a new home as prices of products and services continues to increase and they have less money left in their pockets. These consumers may opt to rent, and current tenants will continue being so instead of buying a home. Furthermore, rents tend to remain more stable compared to property values during a recession, so both property owners and tenants have little to worry about."